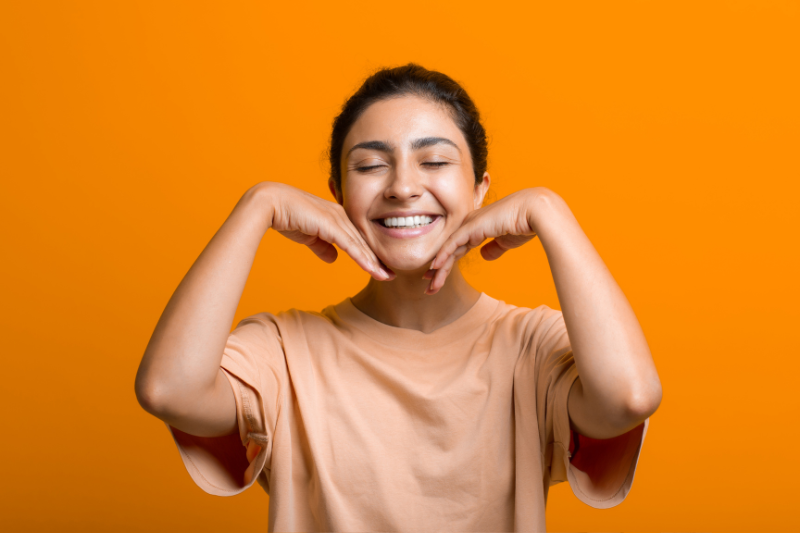 Zone Facelift is a brilliant new facial treatment that naturally lifts your face and spirit, developed by award-winning UK-based therapist Ziggie Bergman. It is a natural alternative to Botox and fillers, using massage techniques and specialist tools to lift, sculpt, and smooth your face while reducing tension and stress.
What are the Benefits
1. Naturally stimulating collagen and elastin production

2. Tightening, plumping, and sculpting the face, jaw, and neckline

3. Smoothing and lifting the skin

4. Reducing pigmentation, dark circles, and puffiness under the eyes

5. Reducing lines and wrinkles

6. Releasing tension held in the face

7. Reducing waste products through lymphatic drainage

8. Calming and uplifting, reducing anxiety and stress and lifting mood

9. Reducing migraines, sinus problems, insomnia, IBS, joint pain, and depression

10. Reducing TMJ jaw dysfunction
Products Used
Zone Facelift uses top-quality products from Zone Facelift and Neal's Yard Remedies, including cleanser, toner, facial elixir, facial oil, and cream moisturizer. These products are made with natural ingredients and are free from parabens and animal testing.
The Course of Treatment
While an initial course of 12 weekly treatments is recommended to see the best results, many clients report noticeable differences after just 4-5 treatments. Even a one-off treatment will brighten and revitalize the face, making it perfect for a treat, gift, or special event.
Take your Zone Facelift experience to the next level by adding a holistic facial, which includes a facial scrub, cooling mask, face, lip and eye serums, and a complimentary hand treatment or smudging. This will leave you feeling not just rejuvenated but also relaxed and refreshed.
Book our special introductory pricing with Jacqueline Gane if you're interested in the benefits of Zone Facelift.